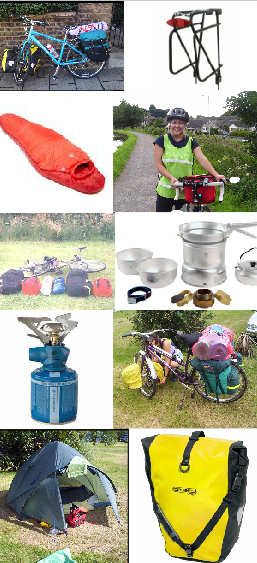 The cyclecamp resource pages are pages of information on everything you need to know to get you cycle camping - from what to pack to top tips for dealing with the rain or mending a puncture.

They're a quick and easy digest of what you need to know - so you can read up and get cycle camping as soon as possible.

We'll be adding new pages all the time so look out for new ones. Click on the green menu on the right to see any of the topics you like. And if you have an idea for a page that isn't yet there why not drop us a line here.

And good luck with your trip!