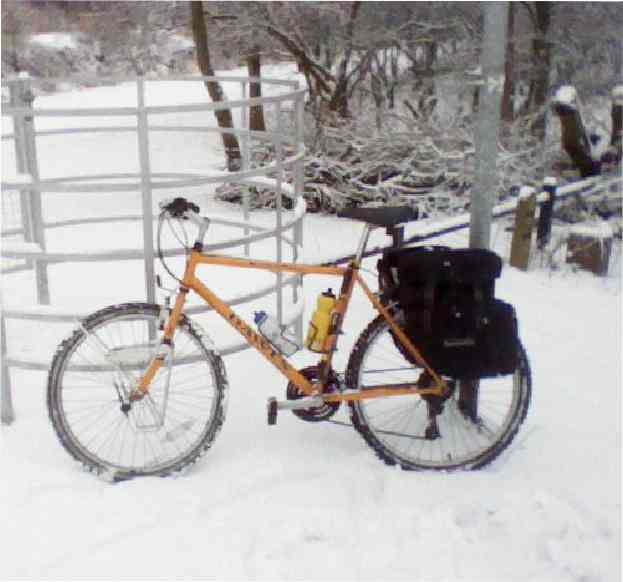 Winter cycle camping – yes, really!
Cyclecamp Blogpost 010
« Previous blog
Next blog »
Brrr...! But who says you can't go cycle camping in the winter? Yes, you might get a frosty nose when you stick your head out of the tent in the morning and, yes, you might want to take that hot water bottle with you. But just imagine it: frosty ground, a warm sleeping bag, foxes and deer looking for food . It might even snow! Every season is magical and winter more so perhaps than the others.

It would indeed be a brave person though who ventures out in winter on a bike with a small tent. But it can be done: modern equipment is lighter, gas stoves more efficient and old fashioned down sleeping bags still give the most warmth.

Studded tyres can make cycling in the snow a reality. And gadgets like the Kindle can brighten up the long, dark winter evenings in the tent. Most campsites close for the winter months but some stay open : where they do, we point this out in the facility symbols on the campsite pages - look out for the 365 symbol.

So why not give it a try - just for a weekend? You'll come back hardier and emboldened - a real adventurer. And isn't that what cycle camping is about?
« Previous blog
Next blog »