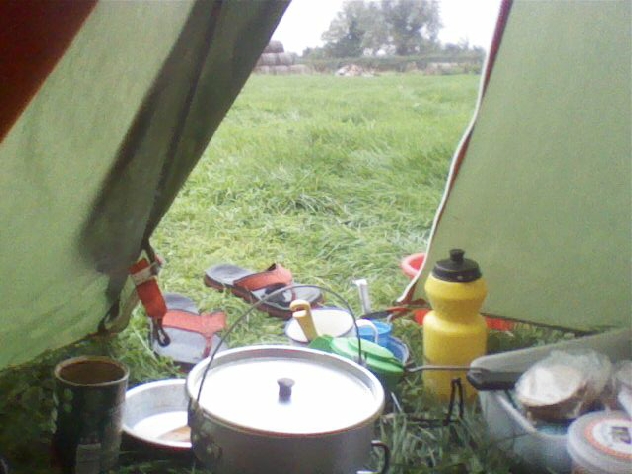 For one weekend only!
Cyclecamp Blogpost 009
« Previous blog
Next blog »
Cycle camping that is! Have you ever thought about setting off for one weekend's cycle camping? If not, why not? It's a great idea and they call it over-nighting. The idea is that you pack enough for a weekend, and either set off direct from your front dooror take the train part way. It's not a big trip but it is the chance to discover something about where you live that you've never discovered before.

Not only that, it's a chance to do a shake down trip (this is where you go overnight and test out all your kit before the Big Trip later on in the season). Have you taken too much stuff? Is your rear rack up to it? Do you need lower gears? Is your sleeping bag warm enough? And if it rains, can you still keep a smile on your face?

Sometimes a weekend away is just what you need – a short but exhilarating break away from work or study or even just being stuck at home. You come back feeling that you've been to another country. And on your bike, Britain is another country – you'll discover places, views and experiences that you never will by car.

You can go it alone or ask a friend or two t o go with you. You might even find that once you strike out and make your plans that friend will join you, even if they were reluctant to at first. And what's more, it's a chance to find out if you really want to do that long trip with that friend.

Most of all though, it's the chance to rediscover your own country. Twenty miles overland on a bike and camping overnight in a place you've never been before is worth more than a long boring flight to an over-hyped resort abroad. So go for it: find a campsite on findacampsite not too far away, head off on a Saturday morning and come back on Sunday rich with memories.
« Previous blog
Next blog »